Smart Architectural Lighting
Featuring TruColor™ RGBTW, Connected by WiZ Pro
Pure Smart™ is our WiZ Pro enabled smart lighting and controls solution that gives you the ability to create one of a kind ambiance in your residential or commercial space with easy set up, no hub required, and limitless control with the WiZ Pro Software Suite and Pure Smart Wi-Fi Wall Controls. Illuminate your space with TruColor™ RGBTW and enjoy 16+ million colors and 85,000 tunable white tones to choose from (1500K-6500K) with a CRI above 94.
Pure Color. Pure Emotion.
Pure Smart™ Introduces TruColor: A Transformative Experience
With Design, Emotion, and Wellness
From sunrise to sunset, breathe deep and relax with a customized lighting experience using our proprietary 5-channel LED strip in TruColor™ RGBTW. Tune your lighting to achieve ideal circadian rhythm with motivating bright white light during the day and a relaxing warm golden glow in the evening. Illuminate and transform your space with TruColor.
Explore Hundreds of
TruColor Lighting Options
The World Is A Stage...Set The Perfect Scene
PureEdge has partnered with WiZ Pro, a global brand of Signify, to create the Pure Smart™ product portfolio. Pure Smart offers a comprehensive package of bulbs, architectural lighting, and smart controls that are user-friendly, intuitive, and connect to your existing home Wi-Fi with no hub required.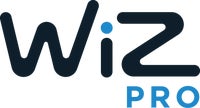 WiZ Pro offers complete control using the dashboard on your desktop, the WiZ app on your mobile device, wall controls, and integrates with all current voice assistant technology.
Compatible With Your Lifestyle
WiZ Pro Seamlessly Integrates With Existing Technology