TruLine 1.6A, 24VDC - Plaster-In LED System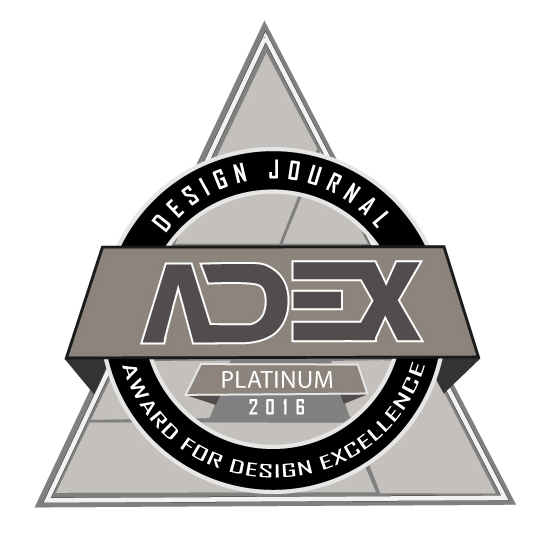 TruLine 1.6A, a versatile 24VDC linear plaster-in LED system, creates a glare-free, smooth line of light, indoor architectural lighting. The system recesses into 5/8" thick drywall without joist modification. May be secured to studs that are spaced 13"-24" apart, or between studs with mounting clips provided. TruLine 1.6A is sold in 1' increments up to 40' (5WDC, White LEDs only), 20' (10WDC, White, 2K4K or RGB LEDs) or 16' (12WDC, RGB+W) and field cuttable to any length. Several color temperature options are available, including 2200K-5700K (ELV/010), Warm Dim (ELV), Tunable White (ELV/010/DMX), RGB and RGB+W (DMX). High CRI commercial-grade White or Dynamic Color Changing LED Soft Strip projects a clean line of light. Coordinate installation with electrician and drywall contractors. Includes a 5 year pro-rated warranty.
Design Note:
TruLine 1.6A can be installed on a single surface (like a wall or ceiling), on multiple planes that join runs from wall to ceiling, or from one wall to an adjacent wall. Use TruLine 1.6A Build-It-Yourself (BIY) with pre-formed components to create desired configurations including Picture Frame Miter and Room Wrapping installations. Create rectangle or square configurations with TruQuad 1.6A.
Applications:
Indoor damp or dry locations only. General illumination and architectural accent for Kitchens, Offices, Hospitality, Retail, Residences, Libraries, Hallways, and Bath/Vanity.
Lamp: The average LED Life is 50,000 hours.
Watts
Lumens
85+CRI
90+CRI
92+CRI
95+CRI
RGB
RGB+W
per Foot
per
Watt
per
Foot
22K, 35K,
40K, 57K
2K4K
27D, 30D
27K, 30K
5WDC
(2x2.5WDC)
77
386
•
•
10WDC
(2x5WDC)
71
698
•
•
•
•
•
12WDC
(2x6WDC)
N/A
N/A
•
Lumen values are based on the 3000K LED test.
Remote Power Supplies*, Dimmers & Controls (Sold Separately):

Electronic Low Voltage Dimming (ELV)
0-10 Volt Dimming (0-10V)
Dynamic Color Changing (DMX)
*In-Wall Mounting Kits available for select power supplies
Included Components:
Junction Box, Adjustable Mounting Bars, TruLine 1.6A Channel(s), End Cap, Take-Up Box, Mounting Straps, Drywall Screws, LED Soft Strip, and Lens(es)
Major Components Made and Assembled in the USA
This product is made to order.
For custom design and layout assistance, send drawings to design@PureEdgeLighting.com
Ordering Code
System
Watts Per Foot
Length in Feet
Color Temperature
TL1.6A
-

5WDC

-

40FT

-

27K

TL1.6A TruLine 1.6A
5WDC 5 watts (40 ft Max)
10WDC 10 watts (20 ft Max)
12WDC 12 watts (16 ft Max)
RGBW only
1-40FT 5WDC
1-20FT 10WDC
1-16FT 12WDC
22K 2200K Amber White
27K 2700K Very Warm White
27D 2700K Warm Dim (10WDC only)
30K 3000K Warm White
30D 3000K Warm Dim (10WDC only)
35K 3500K Neutral White
40K 4000K Cool White
57K 5700K Daylight White
2K4K 2000K-4000K Tunable White (10WDC only)
RGB Red, Green, and Blue (10WDC Only)
RGBW Red, Green, Blue, and 2000K White (12WDC Only)