300W/12V Recessed In Wall Transformer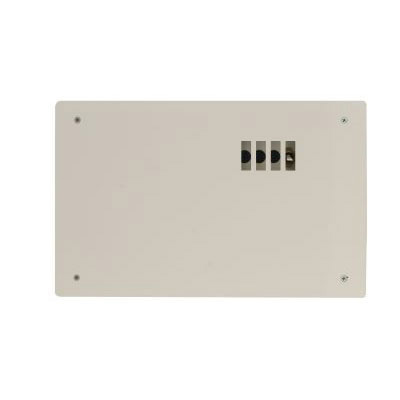 Single-Feed Recessed In Wall Transformer
300W 12V Magnetic
Remote recessed single feed 300 watt magnetic transformer converts line voltage to 12 volts. 120 volt input, 300 watt 12 volt output. Fast acting circuit breaker on the 12 volt side will shut the system off in case of overload or short and can easily be reset. Can be recessed in the wall or surface mounted. Consult Low Voltage Wire Size Chart for proper gauge wire to be used between remote transformer and power feed. Power feed or power feed canopy required, sold separately.
Dimming:
With 600 watt low voltage magnetic dimmer
Mounting Requirements:
Must be in accessible location
Weight:
16lb (7.25kg)
This product is no longer available.

Ordering Code
TR
-
300
-
12
-
Standard 120V
(leave blank)
TR Transformer Recessed
300 300 Watt
1212 Volt
P Plug-In
2 230V 50Hz
3 277V 60Hz