Light Channel Trim 1.6A 24VDC Build-It-Yourself Plaster-In LED System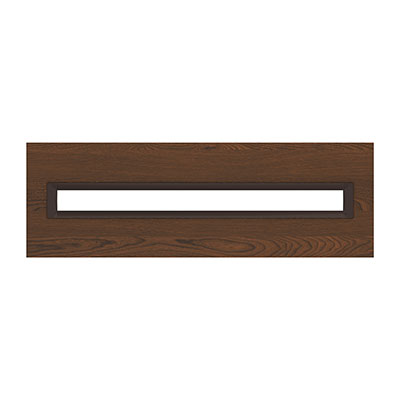 Call for Pricing
For custom design and layout assistance, send drawings to
design@PureEdgeLighting.com
.
Light Channel Trim 1.6A BIY (Build-It-Yourself) allows for creating more complex configurations using pre-formed components for simplifying the installation process in a wood ceiling. The versatile 24VDC linear plaster-in LED system, creates a glare-free, smooth line of light indoor architectural lighting. The system recesses into 5/8" thick wood or drywall without joist modification. May be secured to studs that are spaced 13"- 24" apart, or between studs with mounting clips provided. The slim extrusions, LED strips, and lenses are field-cuttable and ordered in 1-foot increments (up to 40 feet before re-feeding). Multiple runs of channel mount flawlessly together providing smooth and Glare-free general illumination using two strips of Designer-grade Color Rendering LEDs (95+ CRI). Offered in twelve standard color temperatures: 2200K-5700K, RGB, RGB+W, Warm Dim (27D or 30D) and, Dynamic/Tunable White (2K4K) as well as three wattage options of 5WDC, 10WDC, and 12WDC. Influenced by Simplicity and Elegance, the Truline 1.6A Plaster-in system brings together a Modern and Dynamic appearance to Residential and Commercial environments. Coordinate installation with electrical and drywall contractors. PureEdge is the Original Designer of 5/8" Drywall Lighting Products with the Most Experience in the industry. Includes a 5-year pro-rated warranty. For custom quotes and layout assistance, email our design team: design@PureEdgeLighting.com.
Finishes:

Applications:
Indoor damp or dry locations only. Ideal for general illumination and accenting architectural elements. Applications include Bath/Vanity, Kitchen, residential, commercial, retail, and hospitality environments.
Lamp:
Choose from 12 color temperatures: 22K-57K, RGB, RGB+W, Warm Dim (27D and 30D) and Dynamic/Tunable White (2K4K)
Designer Grade High CRI 95+ LEDs
Order TWO LED Strip Lengths, per total section run Length (Include End Feeds, Center Feeds, Corner Connectors, L-Picture Frames and all Channel Lengths)
Average Lamp Life 50,000 hours
Lumen values are based on the 3000K LED test.
Room Wrapping Design Note:
Light Channel Trim 1.6 can be installed on a single surface (like a wall or ceiling), or on multiple planes that join runs from wall to ceiling, or from one wall to an adjacent wall. Use our pre-formed components to create dynamic configurations, including Mitered Picture Frame and Outside or Inside Corners for Room Wrapping installations.

Room Wrapping is the style of installation in which the electrician may create 90° angles with Inside Corner Channel Connectors (LCT1.6A-IC) and/or Outside Corner Channel Connectors (LCT1.6A-OC). The LED Soft Strip is installed flat in the back wall of the channel; and bend within inside or outside corners for seamless light across surfaces.
Pre-Formed Components:
8' Channel and Lens, End Feed Power Channel Connector, Center Feed Power Channel Connector, L-Picture Frame Power Channel Connector, Junction Box, Outside Corner Channel Connector, Inside Corner Channel Connector, Channel Joiners, Take-Up Box, Channel Solderless Push & Light Straight Joiner Connector. For custom L's, T's, and X's, email our design team.
Assembled in America
Universal Power Supplies (Sold Separately):
Universal Power Supply Comparison Chart
PSB-40W-UNI-24VDC (40W output, 120-277VAC input)
PSB-60W-UNI-24VDC (60W output, 120-277VAC input)
PSB-2X40W-UNI-24VDC (2X40W output, 120-277VAC input)
PSB-2X60W-UNI-24VDC (2X60W output, 120-277VAC input)
PSB-96W-UNI-24VDC (96W output, 120-277VAC input)
PSB-2X96W-UNI-24VDC (2X96W output, 120-277VAC input)
PSB-3X96W-UNI-24VDC (3X96W output, 120-277VAC input)
PSB-4X96W-UNI-24VDC (4X96W output, 120-277VAC input)

24VDC Dynamic Color Changing (DMX) 2XK Tunable White Compatible Power Supplies (Sold Separately):
24VDC DMX 2XK Tunable White Compatible Power Supply Comparison Chart
PSB-100W-24VDC-2XK (100W output, 120-277V input)
PSB-2X100W-24VDC-2XK (2x100W output, 120-277V input)
PSB-3X100W-24VDC-2XK (3x100W output, 120-277V input)
PSB-4X100W-24VDC-2XK (4x100W output, 120-277V input)

Lutron HI-LUME® Premier Power Supply (Sold Separately):
Lutron HI-LUME® Premier Power Supply Comparison Chart
L3D0-96W24V-U (96W output, 120-277VAC input)
2-Wire Ecosystem, LTEA4U1UKL-CV240 (5W-40W output, 120-277VAC input)
3-Wire Ecosystem, L3DA4U1UKL-CV240 (5W-40W output, 120-277VAC input)

24VDC Dynamic Color Changing (DMX) Compatible Power Supplies (Sold Separately):
24VDC DMX Power Supply Comparison Chart
PSB-100W-24VDC-RGB (100W output, 120-277VAC input)
PSB-2X100W-24VDC-RGB (2X100W output, 120-277VAC input)
PSB-3X100W-24VDC-RGB (3X100W output, 120-277VAC input)
PSB-4X100W-24VDC-RGB (4X100W output, 120-277VAC input)

*Remote Power Supplies*, Dimmers & Controls (Sold Separately):
Universal Power Supply (UNI) (TRIAC, ELV, 0-10V) with corresponding dimmer
Lutron Hi-Lume®
Electronic Low Voltage (ELV)
0-10 Volt (0-10V)
Dynamic Color Changing (DMX)
*In-Wall Mounting Kits available for select power supplies
**Dynamic/Tunable White - Requires two dimmers (one for 2000K and one for 4000K) or use our
proprietary Tunable White Controller CDMX-1