Glide Wood Ceiling Downlight Floating End/Center Feed, Remote Power Or Power In JBox
The Glide Wood Ceiling System brings together the aesthetics & warmth of real hardwood (not laminate or MDF wood) with direct crisp up to 95+ CRI Light in a clean and contemporary style. The Glide Wood Ceiling Down-light offers multiple power and mounting options. The 4.6" Floating Square Canopy mounts to a standard square junction box anywhere along the fixture. The 1" Rectangle (1RE) J-Box (included) offers a power connection option that is hidden for a more streamlined look. Components included with the system; 8' Power Cable, 1/2" ceiling mounted standoffs provided every 2' for fixture support at the ceiling. Pre-wired for Remote Power Supplies up to 100 Watts or add a PS-60L-ELV-24VDC that fits inside J-box for total watts under 50W, both are sold separately. Lengths range from 36" to 120" and can be ordered in various increments. The 100° beam spread and optional Black or White Louvers along with a variety of finishes and hardware create an array of options for the lighting designer. Offering the latest in LED technology Tunable White and Warm Dim options. Fixture includes a 5 year pro-rated warranty. For custom designs and quotes, send drawings to design@PureEdgeLighting.com
Installation

Fixture with power in J-Box (Order Separately), mounts to a standard J-Box, wired with a 60 Watt Non-IC (50W-IC) power supply (Comes with floating canopy or end feed)
Remote Power Supply Options: UNI-Driver, 0-10V, ELV, DMX, DALI, Lutron Hi-lume® (Order separately). See pgs 5-12 for complete specification.
Drywall 1/2" long ceiling-mounted standoff is Included with the fixture. One standoff is to be used every 2ft for support.
T-Bar includes Mounting Clips for use one every 2ft of channel for support
Mounts to a Standard Junction Box, pre-wired from a Remote Power Supply up to 100 Watts (sold separately) at maximum 20' away
Includes your choice of Canopy,1" Rectangle Junction Box (1RE), 4.6" Square Canopy (4SQ),T-Bar Clips (TB)
Wood Finishes*

*Wood is sourced in the USA and includes natural distinctions, such as knots and differences in grain. Wood finishes are authentic natural products, exact color and grain may vary. If trying to match existing product original product must be returned to PureEdge to ensure the closest possible match.
Applications:
Residential Hospitality, Retail and Commercial Spaces, Kitchens, Office Space, Drop Ceilings, Conference Rooms
Lamping:
Static CCT Kelvin Temperatures with Static Color Options: 22K, 24K, 27K, 30K, 35K, 40K, 57K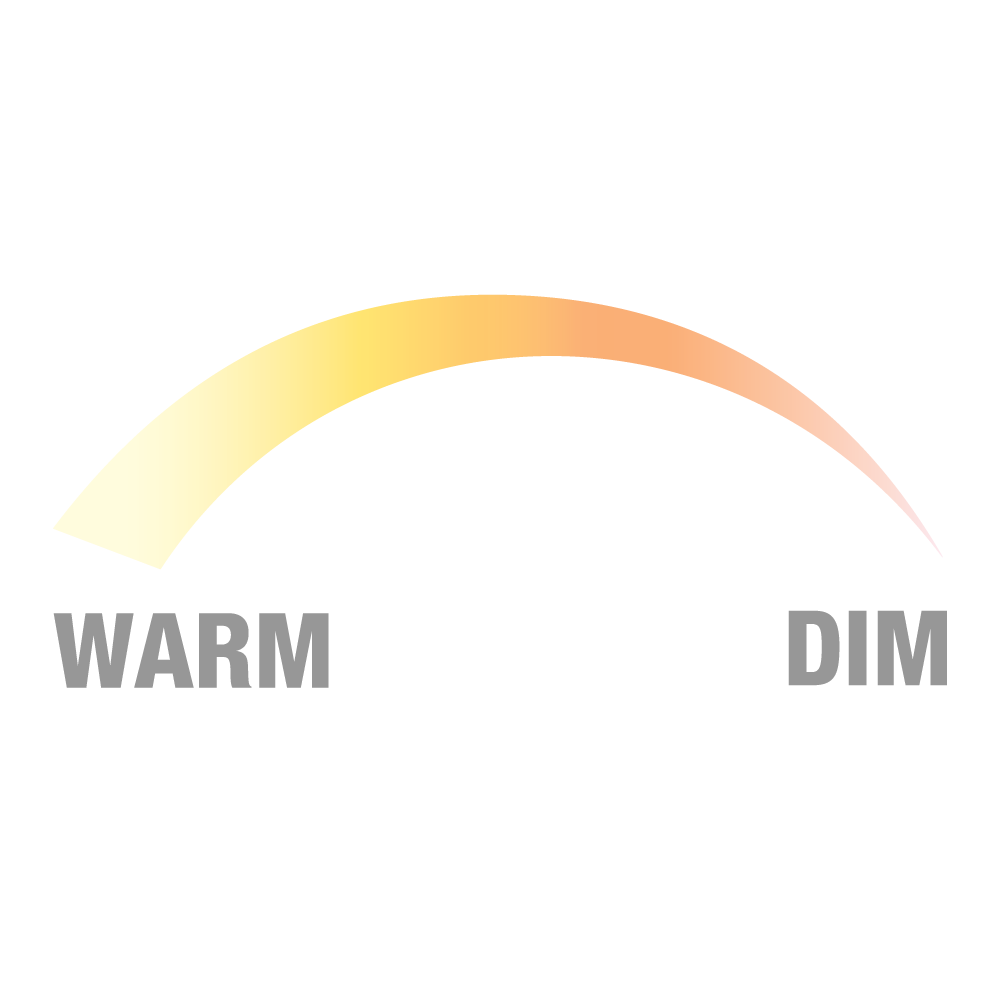 Warm Dim, Dynamic White Application:
2700K dims to 1900K, 3000K dims to 2200K (5W ONLY)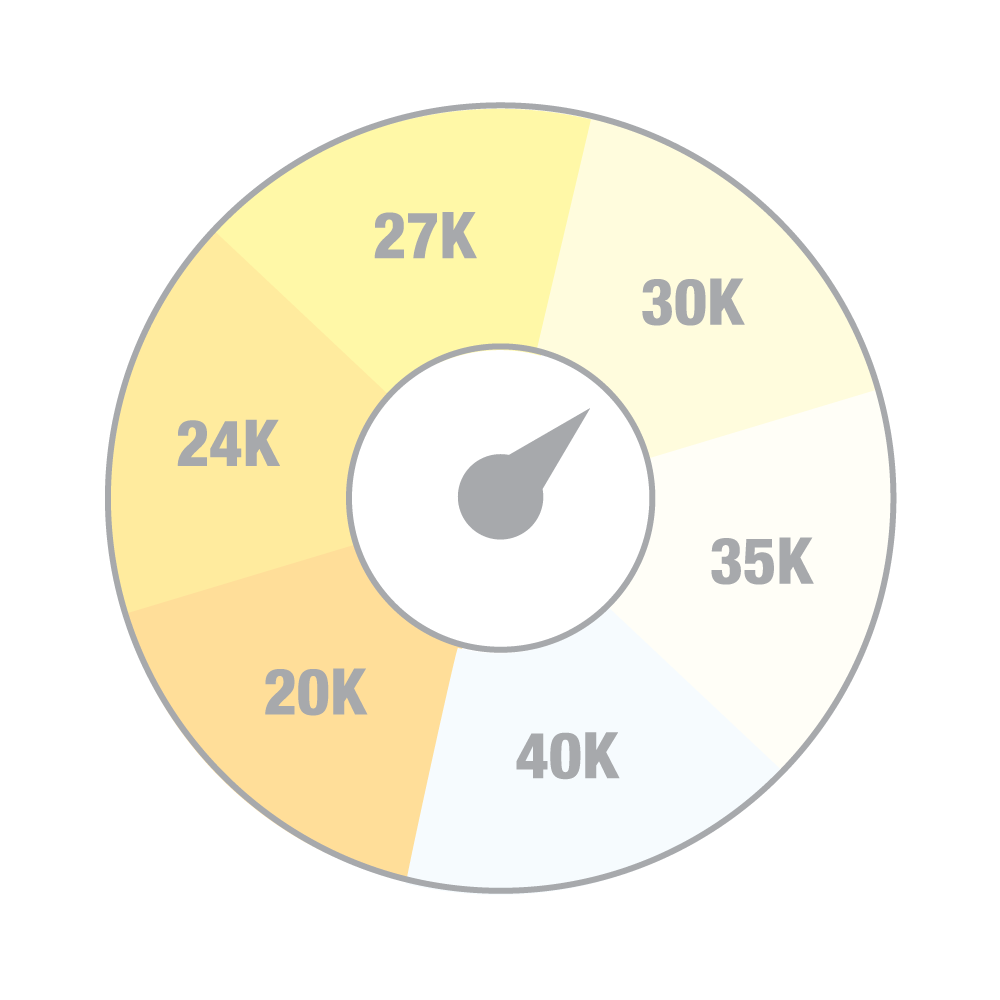 Tunable White, Variable White, Human Centric Application:
4000K-2000K Color Tuning Range, suitable for warm dim applications, use
Remote Power Supplies (5W ONLY).
Beam and Diffuser Options:
Diffused White Lens with optional Black or White Louvers
100° Beam Spread
Remote Power Supplies*, Dimmers & Controls (Sold Separately):
Electronic Low Voltage Dimming (ELV)
0-10 Volt Dimming (0-10V)
Lutron Hi-lume®
DMX Dynamic Color Changing
* In-Wall Mounting Kits available for select power supplies
Approvals
Damp Location, ETL Listed, Class 2 wiring, Title 24 with Universal Power Supply, 0-10V or Lutron power supplies, pgs 5-12
Assembled in America

Ordering Code
System
Wattage Per Foot
Power Feed
Nominal Size (Inches)
Color Temperature
Wood Finish
GLCD
-
5W
-
1RE
-
72
-
27K
-
WM
GLCD Glide Ceiling Downlight
GLCDB Glide Ceiling Downlight with Black Louver
GLCDW Glide Ceiling Downlight with White Louver
5W* 4.4 Watt
7W 7.3 Watt
10W 9.6 Watt
*Warm Dim (27D & 30D),
and Tunable White (2K4K)
5 Watt Only
1RE 1" Rectangular Canopy
4SQ 4" Square Canopy
TB TBar end feed with 2ft of Teflon® cable
36 36"
48 48"
60 60"
72 72"
84 84"
96 96"
108 108"
120 120"
22K 2200K Amber White
24K 2400K Very Warm White
27K 2700K Incandescent White
27D* 2700K Warm Dim (5W only)
30K 3000K Warm White
30D* 3000K Warm Dim (5W only)
35K 3500K Neutral White
40K 4000K Cool White
57K 5700K Daylight White
2K4K* 2000K-4000K Tunable White
*5 Watt Only
WM Wood Maple
WN Wood Walnut
WC Wood Cherry
WO Wood White Oak
WE Wood Espresso

TITLE 24