Fast Jack Multi-Port Canopies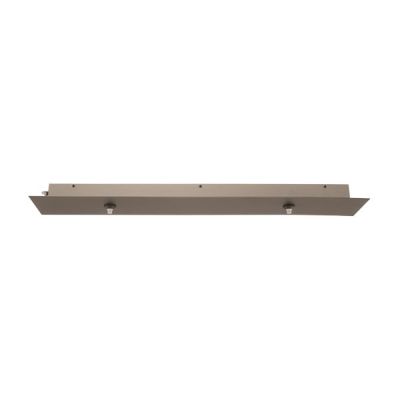 2 Port Linear Canopy
The 26" linear 2 port Fast Jack canopy mounts to a standard 4" electrical box with plaster ring or an octagon box. Maximum 75 watt load per port (total of 150 watts for halogen) or 40 watt load per port (total of 80 watts for LED). Halogen version is dimmable with electronic low voltage dimmer. LED dimming range varies: reference corresponding fixture specification sheets, at www.edgelighting.com, for dimming details. *LED version can also be used with maximum of 50 watt halogen load per port.>
Weight:
7 lb (3.2kg)

Limited Quantities Available for Halogen version. Please call for more information.
System
Canopy


Type


Ports


Finish


Voltage Input
FJP
-
26RE
-
Halogen
(leave blank)
-
2
-
SN
-
Standard 120V
(leave blank)
FJP Fast Jack Power Feed
26RE 26" Rectangle

LED

LED
2 2 Ports
SN Satin Nickel
PN Polished Nickel
BZ Antique Bronze
2 230V 50Hz
3 277V 60Hz
(Halogen only)
---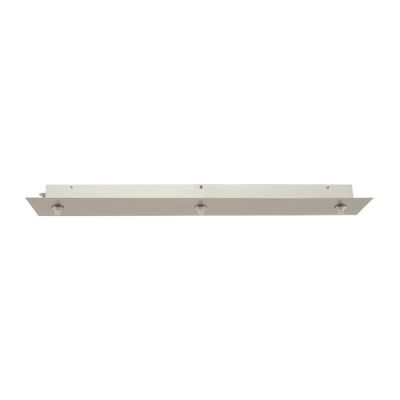 3 Port Linear Canopy
The 26" linear 3 port Fast Jack canopy mounts to a standard 4" electrical box with plaster ring or an octagon box. Maximum 75 watt load per port (total of 225 watts for halogen) or 40 watt load per port (total of 120 watts for LED). Halogen version is dimmable with electronic low voltage dimmer. LED dimming range varies: reference corresponding fixture specification sheets, at www.edgelighting.com, for dimming details.*LED version can also be used with maximum of 50 watt halogen load per port.
Weight:
8 lb (3.2kg)

System
Canopy


Type


Ports


Finish


Voltage Input
FJP
-
26RE
-
Halogen
(leave blank)
-
3
-
SN
-
Standard 120V
(leave blank)
FJP Fast Jack Power Feed
26RE 26" Rectangle

LED

LED
3 3 Ports
SN Satin Nickel
PN Polished Nickel
BZ Antique Bronze
2 230V 50Hz
3 277V 60Hz
(Halogen only)